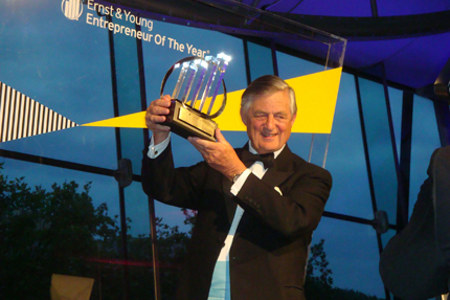 Sir Michael Marshall, the Second Chairman of PITCOM
Sir Robert Michael Marshall MP (1930-2006) was the second chairman of PITCOM, succeeding Sir Ian Lloyd in 1987. He led PITCOM until 1997 but before he became chairman, he served as vice-chairman from 1981 to 1986. Also known as Margaret Thatcher's junior minister, Marshall was very active in a number of fields including sports, theatre and the Inter-Parliamentary Union.
Early Life
Marshall was born in 1930 in Sheffield. After graduating from Bradfield College, he began working for the United Steel in Sheffield. In 1954, he was entrusted management of the Calcutta branch and after being awarded an MBA from Harvard, he took over management of the Bombay branch. In 1964, he was appointed commercial director in Workington and then managing director of Head Wrightson Export. In 1969, he became consultant to the Urwick Orr & Partners.
Political Career
Although Marshall joined the Conservative Party (the youth wing) as early as 1950, he wasn't particularly active and focused on his business career instead. This changed only in 1970 when he ran in Hartlepool which, however, was a safe Labour Party seat. He was finally elected MP at the 1974 general election and firmly held his seat until his withdrawal from politics in 1997.
Shortly after his election as MP, Marshall was appointed member of the Select Committee on Nationalised Industries but had more success carrying out his ideas only after he was appointed the Department of Industry's Parliamentary Under-Secretary of State at the end of 1970s. In 1981, he became a backbencher but at the same time, he became involved with the newly created PITCOM. In the same year, he was appointed vice-chairman. He was also on the Defence Select Committee and vice-chairman of the Inter-Parliamentary Union from 1985 to 1987. In the same year he took over the leadership of PITCOM, he was also appointed chairman of the Inter-Parliamentary Union and from 1991 to 1994, its world president (later honorary life president).
Retirement and Later Life
Marshall retired from politics at the general election of 1997 when he also stepped down as chairman of PITCOM. Despite his withdrawal from politics, however, he remained very active in a variety of fields, most notably business, sport (Marshall was an avid cricketer) and theatre. He died in Chichester in 2006, aged 76.