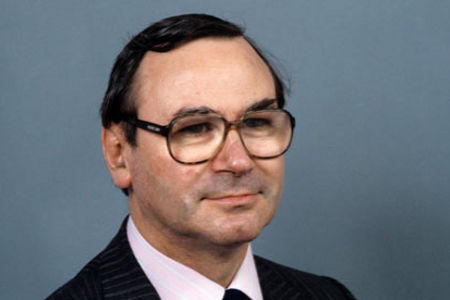 John McWilliam MP, the Third Chairman of PITCOM
John David McWilliam MP (1941-2009) was the third chairman of PITCOM. He succeeded Michael Marshal in 1997 and led the Associate Parliamentary Group until 2005. Before taking over the leadership of PITCOM, McWilliam served as its vice-chairman. In addition to leading PITCOM, he was also the Director of EURIM and the meetings that led to the creation of Ofcom were thus organised through EURIM. McWilliam largely followed his predecessors' policy and organised several study tours overseas which proved to be of vital importance for formation of IT policy proposals that reflect the international situation.
Early Life
McWilliam was born in 1941 in Grangemouth, Scotland. He attended the Leith Academy, one of Scotland's oldest schools as it was established in the 16th century (either 1520s or 1560). He continued education at the Heriot-Watt Technical College as a Post Office Telephones Youth in Training. Before entering the political arena, he worked for the British Telecom as telephone engineer and then as technician.
Political Career
McWilliam became member of the Labour Party in 1964. In 1970, he was elected Edinburgh city councillor but was elected MP only in 1979. For a brief period, he was deputy Shadow Leader of the House of Commons and then the opposition whip. He gave up the latter role in the late 1980s to demonstrate his disagreement with the dismissal of two colleagues.
From 1987 to 1999, McWilliam was member of the Defence Select Committee and as mentioned earlier, vice-chairman and then chairman of PITCOM. According to Doug Henderson MP for Newcastle North, McWilliam was one of the very few members of the House of Commons who realised the importance of IT. In 2000, he became a deputy speaker to Michael Martin and held the office until retirement in 2005.
Retirement and Death
McWilliam's political career came to an end in 2005 when he stepped down. After retirement, he returned to Scotland. He died four years later, aged 68.